OVER 30 YEARS OF EXPERIENCE IN THE FIELD OF INDUSTRIAL AUTOMATION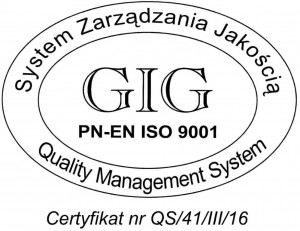 SELS company, which has been on the market since 1984, is Poland's largest manufacturer of proximity sensors and a distributor of products from renowned firms. The technical solutions we supply have applications in most branches of industry, particularly food and agriculture, packaging, sewage, construction, power production and pharmaceuticals. They play an important role in optimising production processes at every stage, by improving their quality, efficiency and safety. Our many years of consistent and creative work on the company's development is reason to see us as a stable and trustworthy partner.
A WIDE RANGE OF PRODUCTS AND SOLUTIONS
Our strong point is the production of inductive proximity sensors resistant to external factors. The benefits of our sensors are their high quality, precision, reliability, competitive price and fast order completion time, even for non-standard solutions. We are constantly expanding our offer, establishing cooperation with new, tried and tested companies which guarantee the high quality of products, so as well as our own sensors we also offer our suppliers' products, such as inductive, capacitive and optical (including the specialised IP69K intended for the food industry) sensors, amplifiers and optical fibres, ultrasonic devices, safety curtains and barriers, power supplies, incremental encoders, ionizers, connection technologies and many others.
AN INDIVIDUAL APPROACH TO THE CUSTOMER
We treat each customer individually, offering products and solutions adapted to their individual needs and expectations. Apart from standard sensors, we also realise special orders (with non-standard parameters, modified housing, etc.), which are often impossible for other companies in our field to complete.
PROFESSIONAL ADVICE AND TECHNICAL ASSISTANCE
Our engineers offer support in resolving even the most difficult applications in the field of industrial automation, assistance with the choice of sensors or substitutes available, technical consultation and training for distributors, designers and customers.
GUARANTEE OF PRODUCT AND SERVICE QUALITY
The quality of the products and services we provide has been confirmed by a Quality Management System Certificate which meets the requirements of the ISO 9001-2009 standards. This constitutes a guarantee of the high quality of service for our customers and motivates us to introduce even better solutions. The effectiveness of the actions we take is confirmed by our ever increasing group of satisfied customers.